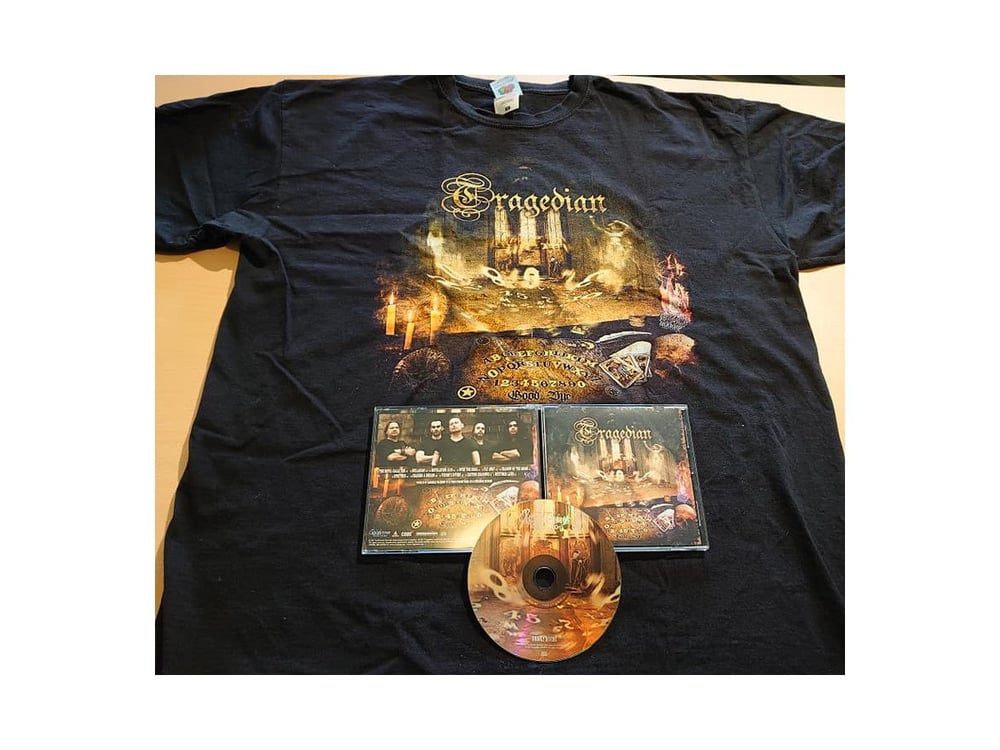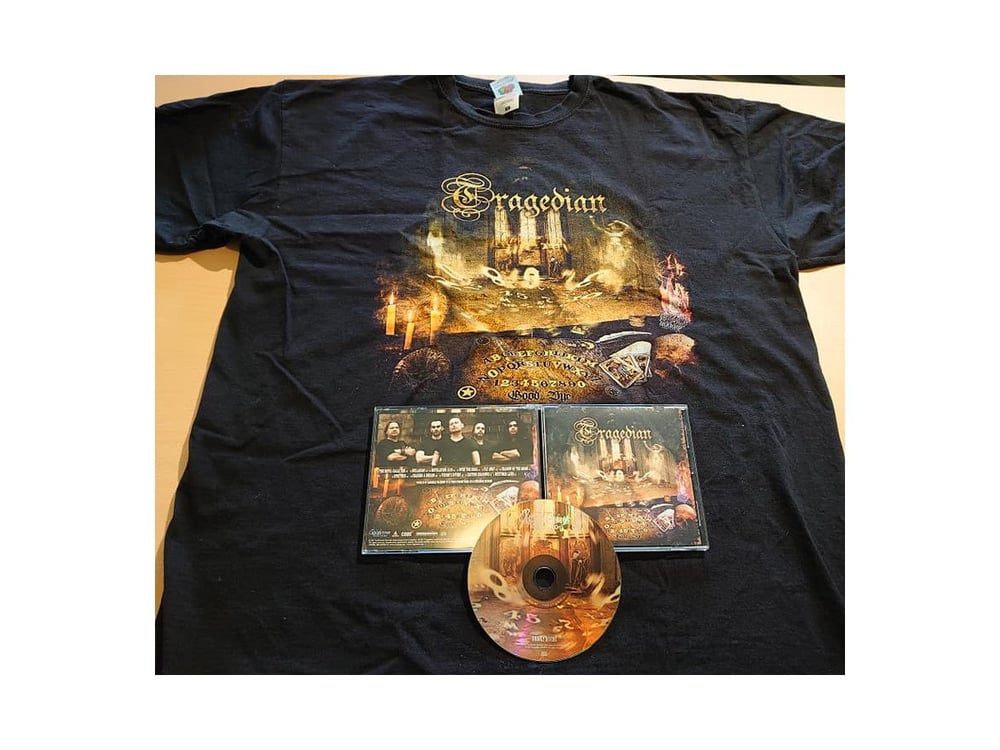 The Unholy Divine album cover t-shirt + CD
€15.00
Size's available:
Girlie: Small , Medium
Normal: Small , Medium , Large , X Large
-----------------------------------------------------------------------------------------
CD Details
TRAGEDIAN - "Unholy Divine"
11 Tracks, NEW!
feat. special guests Kai Hansen (HELLOWEEN, GAMMA RAY) & Bob Katsionis (FIREWIND)
IceWarrior Records - Edition
"Unholy Divine" is the 3rd Album from the Hamburg Metal-Band TRAGEDIAN.
Special Guests include. Kai Hansen (HELLOWEEN, GAMMA RAY) ,Bob Katsionis (FIREWIND and Andreas Babuschkin (Paragon).
11 new Tracks,with a 16-page Booklet and Cover design from Piotr Szafraniec (u.a. DOOMOCRACY)
Melodic Power Metal for Fans of STRATOVARIUS, DRAGONLAND, VISION DIVINE, DRAGONFORE, DREAMTALE and of course GAMMA RAY & FIREWIND.
Lineup:
Alex Blank - Vocals
Gabriele Palermo (ex STORMWARRIOR) - Guitars
Dany All (SYNTHPHONIA SUPREMA, FOGALORD) - Keyboards
Dirk Seifert-Dölves (ex PARAGON) - Bass
Nicolò Bernini (FOGALORD) - Drums
Special Guest:
Kai Hansen (HELLOWEEN, GAMMA RAY) - Guitars
Bob Katsionis (FIREWIND) - Keyboards
Andreas Babuschkin (PARAGON) - Vocals